As the world is turning towards mobile, every company, business, startup, the entrepreneur wants to develop a mobile app. It is due to the highly competitive market, and competitive age of economics that a business or even a startup wants to make a profit by building a mobile app for business. However, having an Android or iOS app has its own hurdles. A well-designed app aims to boost your product sales, expand your customer's reach, increase visibility in the market, and many other things. Henceforth, in this article, we have mentioned some questions which you should ask before going for mobile app development. Let's begin…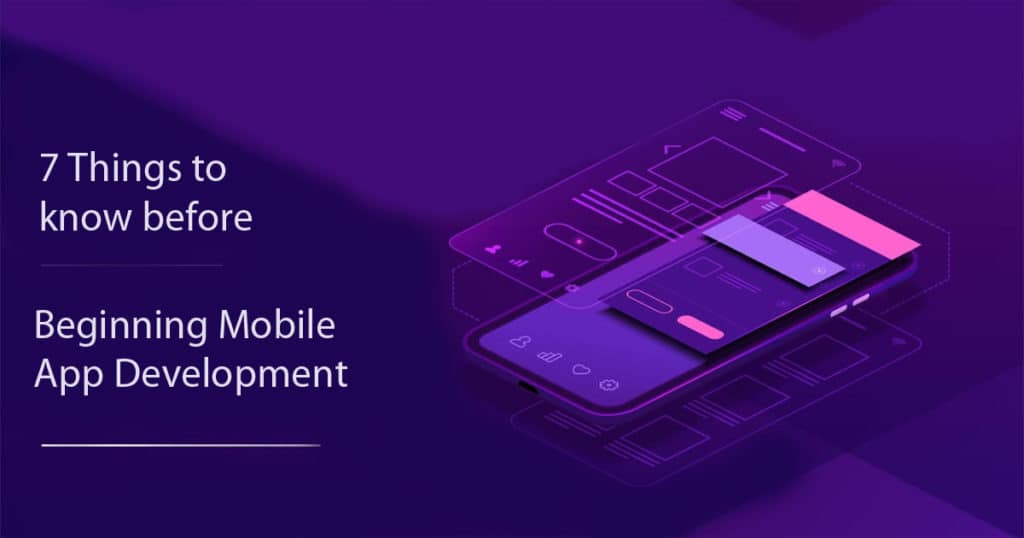 1. Start With Why?
Always remember you don't require a mobile application to follow the suit or just others in the industry are developing the app. There should be a purpose of developing it. You must have a clear aim and mission that you want to accomplish by developing this app. The app should present some kind of a solution to a problem faced by the target audience.
2. How to protect your mobile application idea?
An idea is like a seed that can be yield into a fruitful tree. Hence, you should be cautious while sharing the idea with your mobile app development company. You can get the NDA signed by those mobile application developers so that the developing team wouldn't be able to share your idea with anyone else. A Non-disclosure agreement (NDA) is a legal contract through which the parties agree not to disclose information covered by that agreement.
3. Which platform you should choose for your mobile app development?
It has been observed that most of the owners prefer to develop an Android application. The reason is obvious, the Google Android OS covers most of the devices across the world than any other OS. Also, Google PlayStore has more applications in its enclosure vis-à-vis iOS. However, if you observe that your customer reach is a mixture of both iOS and Android users then you can go for platforms like React Native & Flutter Developer.
4. How much it is going to cost?
It is a basic question for which any business owner should be concerned. A mobile app development wouldn't dig a hole in your pocket but costs enough money. You should know that good mobile app development can cost in a couple of thousand dollars. And it isn't just the coding part where you need to invest, you also need to a couple of bucks for digital marketing to makes it reach its target audience. Henceforth, before beginning the development, consult the Mobile App Development Company about its entire cost.
5. What is the USP of your app?
This is something you need to answer with scrupulousness, as it upholds your application future. You should know that the app stores are having a surplus of apps with the same aim. You must note what makes your app different from others, who is your target audience, and what factors distinguish your application.
You'll find yourself in a better position after getting answers to these questions. Always remember, the people will only use your application if you provide them, different/better user experience, features, looks, or anything of the kind.
6. When you will start updating your mobile application?
After releasing the app, the job isn't over, in fact, it is the beginning of the game. Every app has issues or errors that are needed to fix periodically. You also required to provide future updates for a better user experience of your app. The number of updates depends on the user feedback you receive.
7. Do you also have a web application?
If you already having a web application of your business, then you must give a thought of integrating the website into your app. There are some attributes on the website that you require to sync with your app and vice versa. Also, the UI of the website should be complementary to the app and comparable in a unique way. The mobile app should have an edge over the website in some aspects and the website too should have something extra when compared to the mobile app. This ensures a maximum number of visitors to use both, the website and the app.
Paying attention to the above-mentioned questions asked can determine the success of your mobile app. After getting answers for these questions, halfway is done, then you have to just find the right mobile app development service provider who can cater to your requirements effectively.
Inquiry Now: sasi.kol@gmail.com